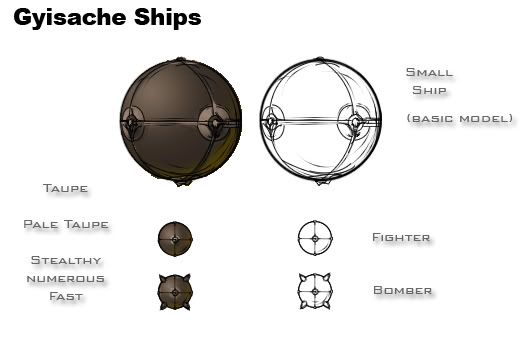 Rough
Same problem,
different approach
.*
Sorry I'm so slow with the concepts; I just got back from a trip and cleaning the house. (I don't live alone and I'm the only one who knows how to clean around here
)
Any questions?
*follow the link if you don't know why I have totally different sketches from the last time
edit: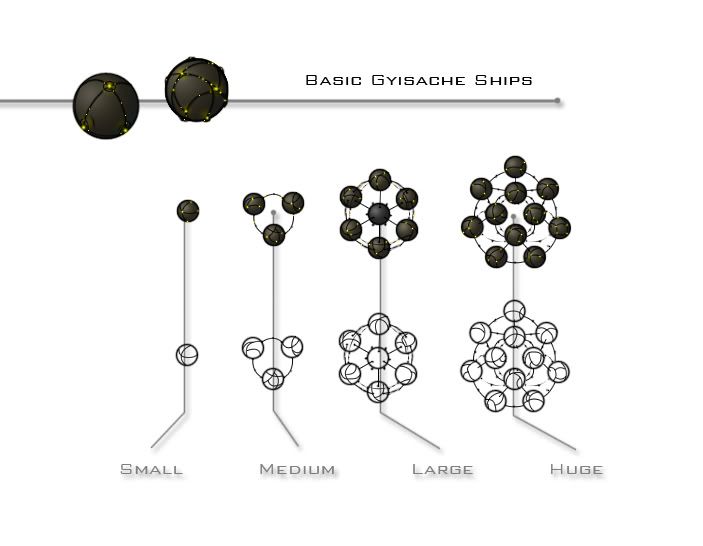 Gyisache ships; Top-down views (non 3-dimensional)
No questions? Then let me break it down for you a bit...
Nothing has really changed from the previous sketches, (the story wise anyways) it's just that details have come to my attention that I wasn't aware of before, such as:
- (mostly) spheroidal shapes.
- "segmented" in appearance.
- physically connected?
- Very dark, murky, and opposite of shiny.
- Getting the impression these ships were made by a species with no appreciation for beauty. Extremely function over form.
I've developed them more in color and in a different style so we can discuss what works
and what doesn't, everything here is purely visual. I know some people have been discussing weird abilities like being able to split into smaller ships, or moving backwards, just want to make it very clear that, despite the visual cues, all features are just that: visual. Gyisache ships first and foremost behave like any other ship.
Essentially, these ships are conceived by cowards, built by cowards and flown by cowards. I want you to tell me, knowing what you know about this species, tell me what you would expect their ships to look like.
Also, it's based on Utilae's race, I thought I'd just remind everybody about that.
edit:
A few other things I forgot to mention:
they vaguely resemble soccer balls or turtle shells so it's hard to tell which angle is best to attack from. You also can't tell the difference between the engine ports, weapon ports or communication ports for the same reason. (they all look the same.) Gyisache love redundant redundancy systems. Anything to trick a foe.