Niven Cluster
perhaps a bit small
640x480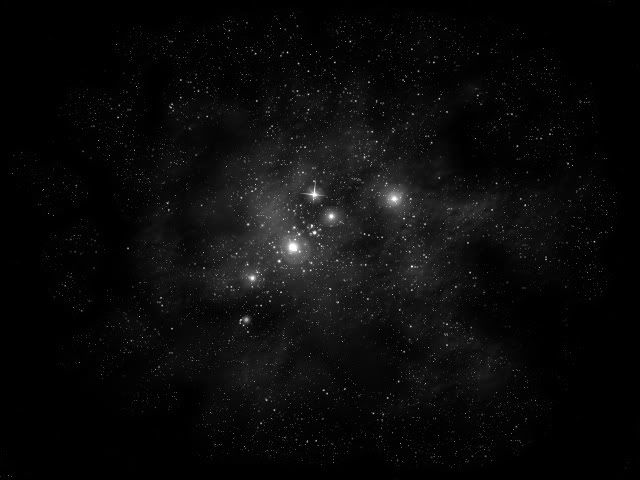 Asimov Cluster
1024x1024
3 star fields,
11 Nebulae.
I'd say that's a modest start for FreeOrion; If you merge them, you can (sort of) get wider varieties of Nebulae.
Some good colors for Nebulae:
Dark Purple
Orange
Red-Orange
Browns
Dull Teals
Dull Greens
Dull Blues
Bright Blues (Looks even better on stars
Bright Yellows and Golds)
Pink
Sunset colors in general,
And most any unsaturated, grayish, or brownish colors work very well...
There are few really bad colors in my opinion:
Vivid greens (but diluted greens are great)
Straight reds (red is actually very good if you want it to look super creepy [Scorpion Nebula])
But making a color palette that harmonizes is an altogether different animal.