I hadn't planned on doing more than one or two graphics so I'd initially been dropping each graphic in it's own thread on this board, but every other day I'm coming up with new ideas for things so it seemed prudent to create a single thread to throw them all into, just to keep things neat. If an admin wishes to move the contents of those smaller threads into this one, I've provided links to them below:
I've already got:


Diamond and Crystal Armour Plating

Rock Armor Plating
Distortion Modulator
The only ship part currently missing a graphic is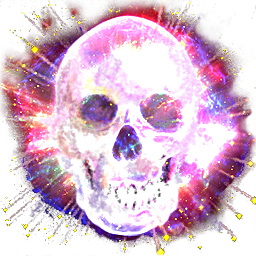 Nova Bomb 256 x 256

Nova Bomb 64 x 64
I've got some thoughts on tech icons, buildings and some upgrades to ship parts that are stuck using recoloured versions of existing graphics. Can't say when I'll get around to doing something with those thoughts, but I'll post here as new ideas come up. Feel free to post here if there's something particular that you'd like me to try my hand at.
Any images I put in this thread are released under the Creative Commons Attribution-ShareAlike 3.0 licence. Please provide an art credit to me under my real name: Kevin RJ Berry.