It seems for each instance that Free Orion is opened upon closing one of its process is not ending.
FreeOrionCA.exe32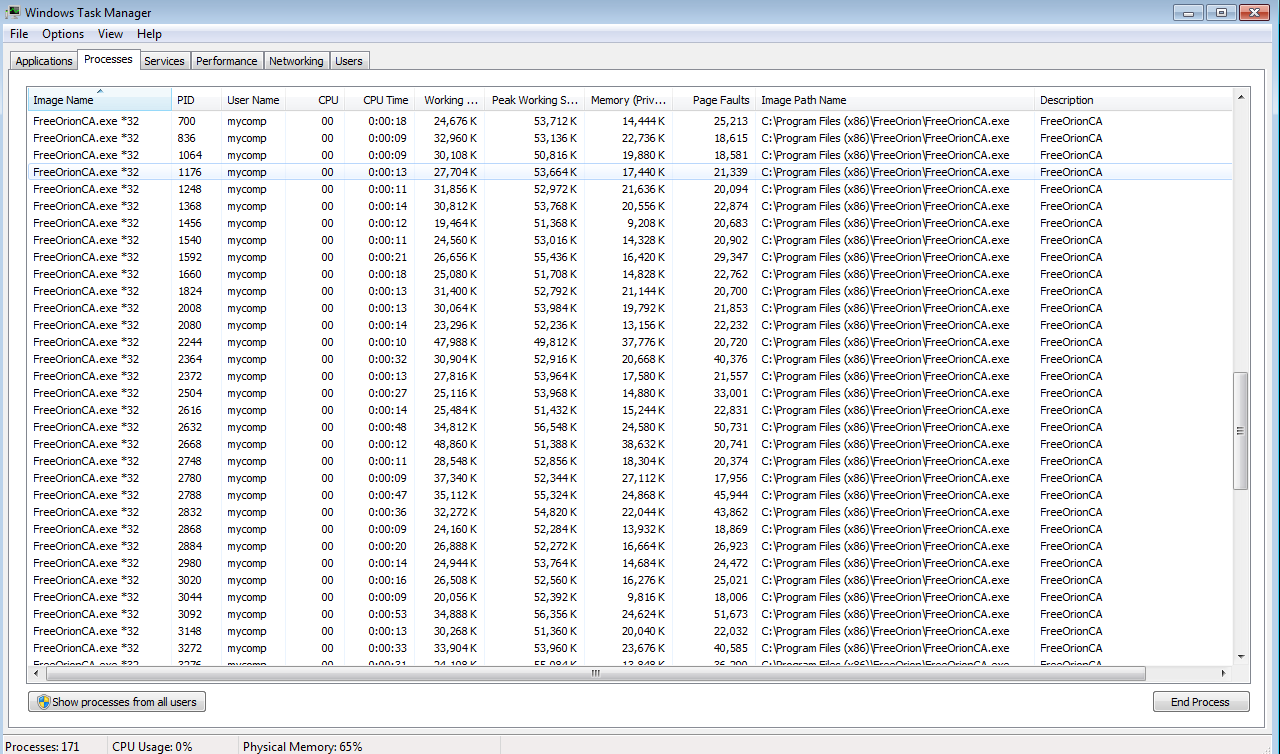 Though it wouldn't typically be a big problem for the average person.
While testing it does start to chew up the memory and it is still something that is mis-behaving.